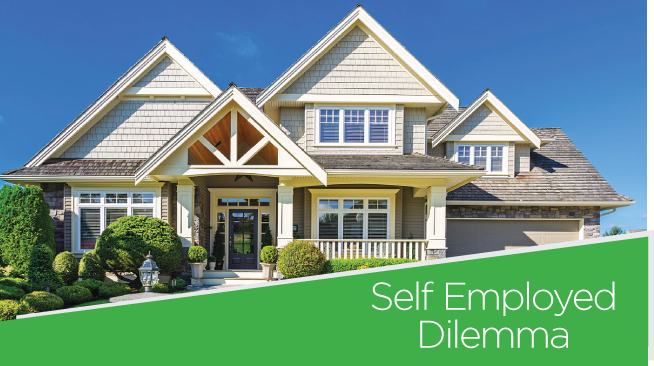 Like most things in life being self-employed has its upside and its downside. On the upside you get to set your own hours, you don't have a boss looming over your shoulder all day and you get to enjoy the satisfaction of making your own way in the world. The downside tends to pop up when you try to do things like obtain a mortgage. Once the lending institution learns you work for yourself they're likely to bring the conversation to an abrupt end. Either that or you'll find the bar you have to clear in order to qualify has suddenly been raised well above your head. Still, it is possible to secure a self-employed mortgage in Toronto if you keep the following tips in mind.
Obtaining a Self Employed Mortgage in Toronto
Working for yourself can be extremely rewarding but it's not without its downside. Convincing a lending institution that you'll be able to repay a 30 year mortgage if you're self-employed won't be easy. But it can be done. Here are a few helpful tips for the self-employed from the pros at RMAI/Loancentral.ca .
Make sure your paperwork is in order – If you go to the lender with less than a full complement of essential paperwork it's going to be a short conversation. You'll want to have several years of tax returns with you, bank records, credit card statements and a comprehensive list of assets and debts. If you're currently being sued by a disgruntled client you'll need to be upfront about that as well.
Maintain an impeccable credit record – While it may not take the possibility of securing a self-employed mortgage off the table bad credit will bring you face to face with higher interest rates, which by themselves could undermine the home buying calculus for you. If you have black marks on your credit it may be in your interest to pay off most of your unsecured debt before applying for a mortgage.
Don't go overboard on deductions – Lenders typically consider your income to be what's left after all deductions are claimed on your taxes. Therefore claiming too many deductions could actually be counterproductive when it comes to securing a self-employed mortgage. If you plan on buying a house in the near future keep a lid on deductions.
Don't go into the process with a defeatist attitude – Don't assume you'll be rejected because you're self-employed. Remember, what lenders want to see is proof that your finances are in order and are likely to stay that way. Therefore if you work for yourself and you can demonstrate that your income has been stable or even increased with each passing year lenders will be just as impressed as they would be if you had a steady job working for someone else.
Talk to the pros at RMAI/Loancentral.ca about your options when it comes to obtaining a self-employed mortgage in Toronto. We'll help you make sense of the process and put you in touch with lenders who want to work with you.