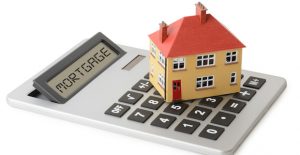 A second mortgage can be a lifeline to a better tomorrow if used to obtain the right amount of money for the right purposes. Typically, a second mortgage is used to consolidate high interest unsecured debt, finance needed renovations to the home or pay exorbitant medical expenses among other things. At RMAI/Loancentral.ca we arrange second mortgages in Richmond Hill and throughout the GTA that enable responsible homeowners to transcend difficulties and position themselves to prosper going forward. We can do the same for you.
Second Mortgages in Richmond Hill from RMAI/Loancentral.ca
The second mortgage does not replace your existing mortgage, it is literally a second loan taken against your home that enables you to right your financial ship. The exact terms and conditions in play with your second mortgage will depend on several factors:
Your credit rating – Should you have excellent credit you should experience little difficulty securing a second mortgage with an attractive rate. However, should your credit history be spotty or just plain bad what you're likely to encounter are reluctant lenders and high interest rates.
Your amount of equity – If you have a great deal of equity in your home you'll find lenders more than willing to discuss a second mortgage with you. If you only have a small amount of equity you'll face a tougher road to approval that will again involve higher interest rates.
Your income – Lenders are going to want to see convincing evidence that you'll be able to repay the second mortgage. Regardless of how good your credit rating is or how much equity you have in your home if your income is insufficient to handle payments on the new loan you'll be refused.
Keep in mind that should conventional lenders resist providing you with a second mortgage you are not necessarily out of options. At RMAI/Loancentral.ca we work with a vast network of private lenders who may be amenable to providing you the funds you seek. You need to be aware however that with private lenders you'll be dealing with higher interest rates and shorter repayment terms.
What about Cash Out Refinancing?
Refinancing your home loan means obtaining a new loan to completely pay off the existing loan. Homeowners sometimes choose this route over a second mortgage but it's not always the best course of action. While so-called "cash out" refinancing will undoubtedly put some money in your pocket at the end of the day it may not be enough to provide the level of financial relief you're after.
Contact RMAI/Loancentral.ca for Your Second Mortgage
If you are in need of a second mortgage to provide relief from unsecured debts, settle outstanding medical bills or even help finance your child's education contact the pros at RMAI/Loancentral.ca . No one in the GTA has more experience with second mortgages in Richmond Hill and no one has a deeper pool of public and private lenders to work with. Call us today to find out more about your second mortgage options.