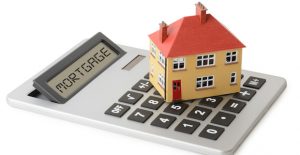 While there have always been individuals willing to lend money to other individuals the practice of the private mortgage in Thornhill really took off in the wake of the financial crisis of several years back. In the aftermath of that fiasco many hardworking individuals wound up with damaged credit and at the same time the government of Canada instituted stricter lending regulations intended to stave off a repeat performance. While the new regulations have had the intended effect of stabilizing the banking industry to some degree many of those individuals whose credit was damaged by events beyond their control now live in a world were few if any traditional lending institutions will provide them with a mortgage.
Obtaining a Private Mortgage in Thornhill
While the number of private mortgage lenders has increased in recent years the entire enterprise still seems somewhat shady and mysterious to many people and that's understandable. After all, for generations we've been trained to think mortgage/bank. But these days when banks are often unwilling or unable to fulfil their traditional role it's time to think outside the box (or should we say "bank") when it comes to financing your home.
Who Could Benefit From a Private Mortgage?
Private mortgages can be lifeline to one's dreams for those:
Who have been rejected by banks and other traditional lending institutions.
Who want to invest in another property but are finding resistance at the bank.
That find themselves frozen out of traditional financing because they're self-employed.
Who are carrying large amount of personal debt.
But that's not all. A private mortgage can also be used to supplement standard bank financing if the bank refuses to provide all the funds needed to purchase a second property. Another type of person who could take advantage of a private mortgage would be someone who intends to purchase a fixer upper and hold onto it for only a short time before re-selling it. If you're interested in a distressed property banks typically will show you the door but a private lender may be willing to deal.
Who Are These Private Mortgage Lenders?
Typically, no matter what you've heard, they're not family or friends; unless of course you want to complicate what are currently happy, nurturing relationships. In almost every case you're better off securing a private mortgage in Thornhill from an unrelated third party. There are scores of them around and the professionals at RMAI/Loancentral.ca can help put you in touch with the best among them.
We deal with a variety of private lenders in the day to day conduct of our business and know which ones will be the right fit for you and your situation and which you should take a pass on. It's the kind of knowledge that can't be bought. It has to be earned over many years of practical experience. Give us a call to find out more about how a private mortgage might be just the thing for you, your lifestyle and your future plans.