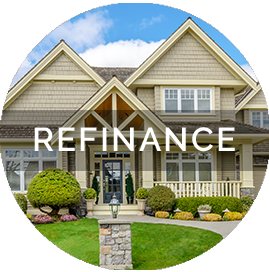 Mortgage refinance can free you from odious interest rates and provide you with greater financial flexibility going forward. Traditionally mortgage refinance in Richmond Hill has been the exclusive domain of banks and other old guard financial institutions. Today however, that tradition is making way for innovative, customer-centric lending agencies like RMAI/Loancentral.ca who are not constrained by an insular, restrictive approach to finance. At RMAI/Loancentral.ca our first and only priority is helping you obtain the funds you need and mortgage refinancing is a fairly simple, dependable way to do just that.
Reasons to Consider Mortgage Refinance in Richmond Hill
Many homeowners are saddled with monstrous monthly mortgage payments that are cutting into discretionary budgets, in effect leaving them 'house poor'. Being house poor means they're able to make their mortgage payments each month but that's about it. There's no money available for discretionary spending, vacations are typically short, uninspiring events and even purchasing essentials like clothing and food takes careful planning. Such homeowners are prime candidates for refinancing as it can provide them with:
A lower interest rate on their loan – A 0.5% reduction in interest on the typical mortgage can result in as much as $100 dollars per month in savings on your mortgage payments. This is the primary reason homeowners choose to refinance their mortgage. At RMAI/Loancentral.ca we help scores of homeowners every year find a more agreeable interest rate for their mortgage and finally crawl out from under the burden of their excessive mortgage payments. It's one of the aspects of our work we find most rewarding.
The ability to secure a shorter repayment period – The other major reason why homeowners opt to refinance their mortgage is so that they can transition into a shorter term loan. In many cases it just makes long term financial sense to move into a shorter term mortgage arrangement – say 15 to 20 years instead of 30 years – if you can afford a slightly higher monthly payment. In the long run you'll save many thousands of dollars on interest and be free of the mortgage in a much shorter period of time.
Greater equity in less time – Another reason to want to refinance and perhaps shorten the life of the loan while increasing the monthly payment a bit is to enjoy a faster accretion of equity. Earning greater equity faster will in turn open up other financial options to you that would never have been available if you had stuck with the smaller but more interest heavy payments.
Whether you want to lower your payments and have more cash on hand every month or increase your monthly payment amount and enjoy greater equity in less time you'll need to work with an experienced lending agency in order to enjoy optimal benefits from refinancing. RMAI/Loancentral.ca can provide you with a wealth of options for mortgage refinance in Richmond Hill that will allow you to gain greater control over you financial future. Call us today to find out more.