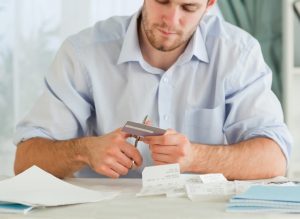 If you have bad credit getting a credit card can be tough, but getting a bad credit mortgage in Richmond Hill can seem impossible. While not everyone with a few black marks on their credit history is a ne'er do well many old school banking institutions see bad credit as bad credit and that's that. They don't care if you have a good job, graduated from college at the top your class and have always been a good provider for those around you. All they see is the black mark next to your credit history. Fortunately, there are ways to get around the wall of rejection you'll likely face with traditional lenders. And RMAI/Loancentral.ca is one of them.
How Can RMAI/Loancentral.ca Offer Me a Bad Credit Mortgage in Richmond Hill?
At RMAI/Loancentral.ca we're pioneers in alternative financing. We understand that events of the recent past left many hardworking Canadians in a tight spot that was not of their making. As such they wound up with credit problems that are still coming back to haunt them in the here and now. While we're not a charity we do believe people deserve a second chance and if it's possible, we'll find a way to provide it for them.
Whether you're re-establishing yourself after a difficult period, are self-employed, have a limited income or are newly arrived in Canada and have little by way of a credit history in your home country we'll take the entirety of your situation into consideration and find the best mortgage available. We work closely with an array of lending institutions and are privy to information the average person won't find searching the Internet. While it's impossible to state exactly what the terms of your particular mortgage will be rest assured we will provide you with the absolute best options available and help guide you through the home purchase process as well.
What Conditions Am I Likely to Encounter?
There's no doubt that the T&Cs of a bad credit mortgage will differ from those of other mortgages. However, with the pros from RMAI/Loancentral.ca on your side you stand an excellent chance of procuring a home loan that will allow you to realize your dreams. In general some of the conditions you're likely to encounter include:
A higher rate – While it's understandable lenders would require a higher interest rate from someone with bad credit the fact that we have access to so many different lending products means that we'll find you the absolute lowest possible rate.
A larger down payment – Again, it's understood that lenders will want to see a larger down payment but we'll find a mortgage for you that is within your financial grasp.
The key to success with a bad credit mortgage in Richmond Hill is being realistic. If you stay within your means your bad credit mortgage can help you realize your dreams and at the same time re-establish you as a creditworthy individual in the eyes of the world's lending institutions.